El Taj Oceanfront 341 - $350,000 usd
1 bedroom, 2 bath
807 sq² -
75 ㎡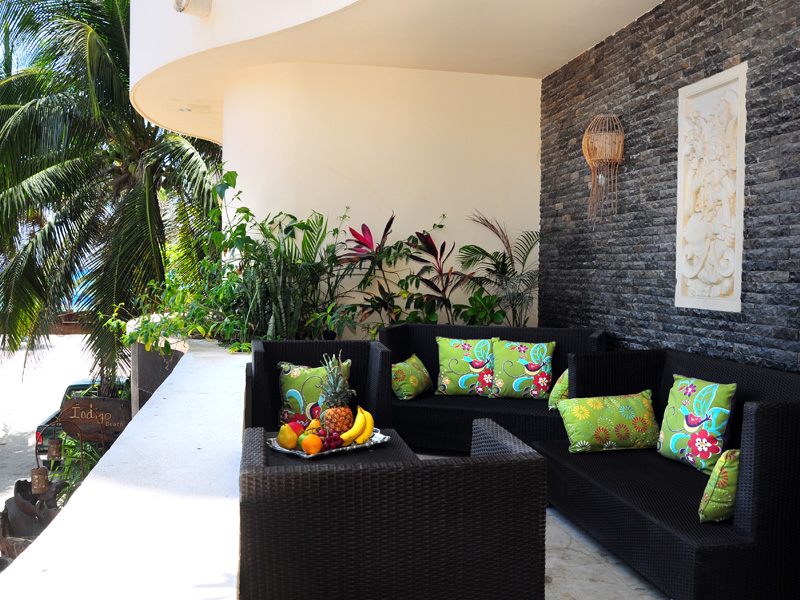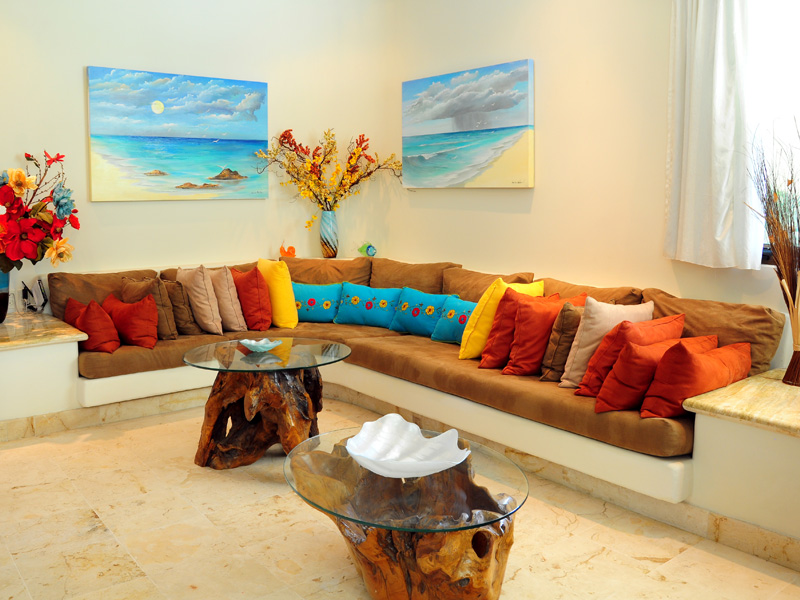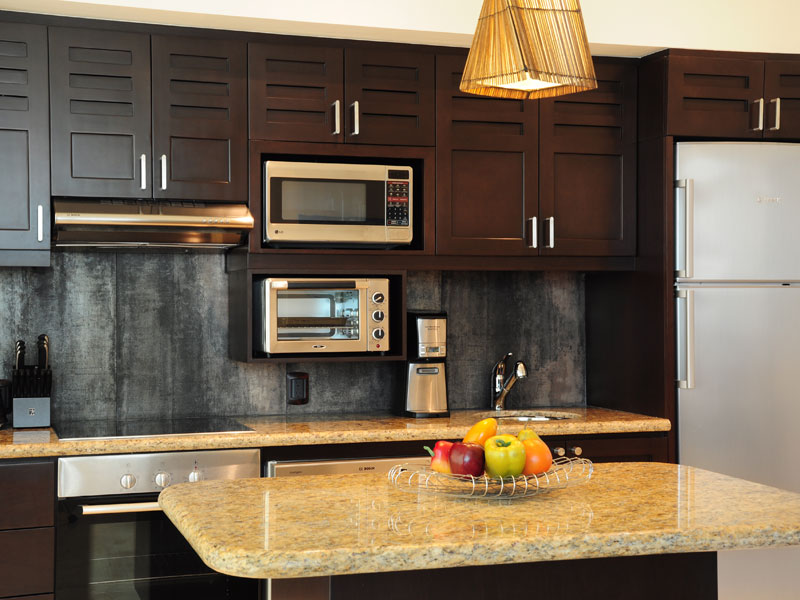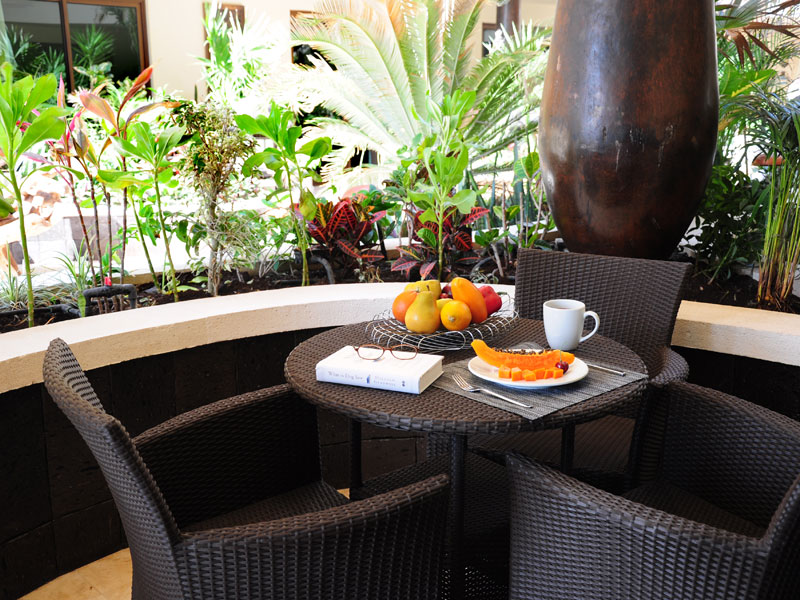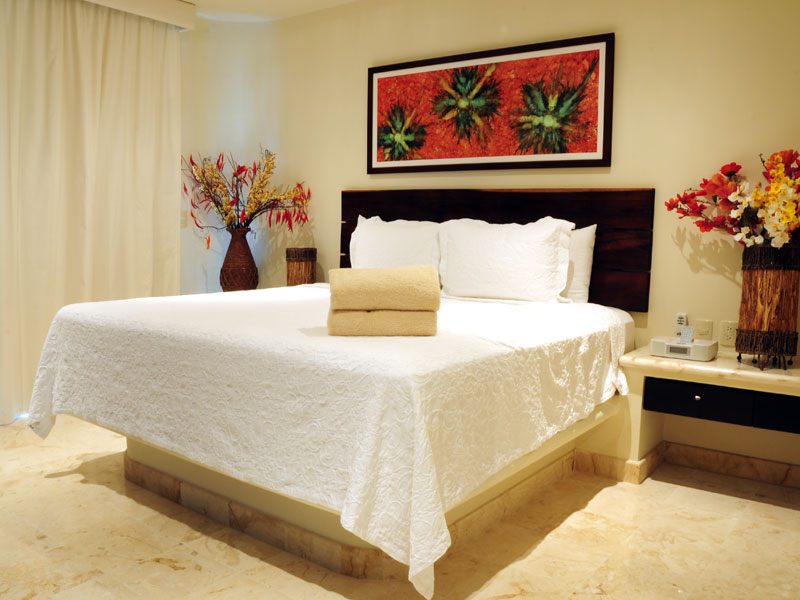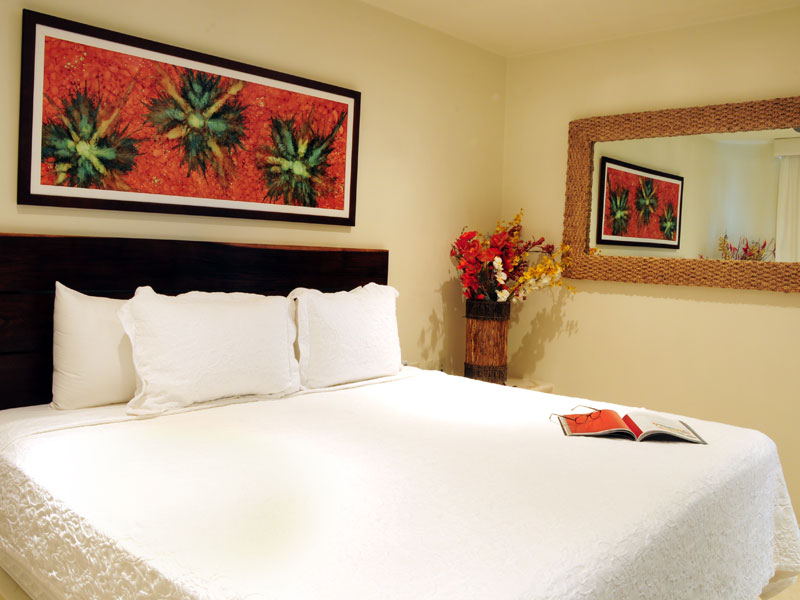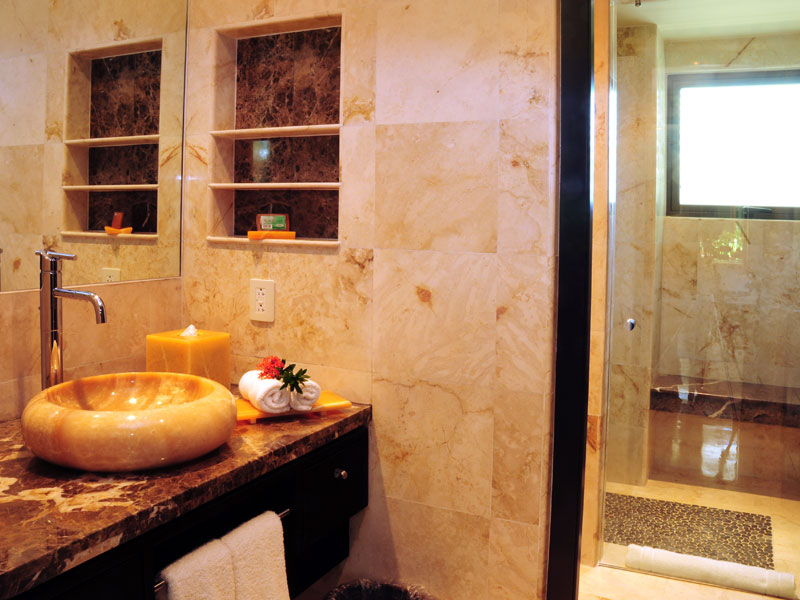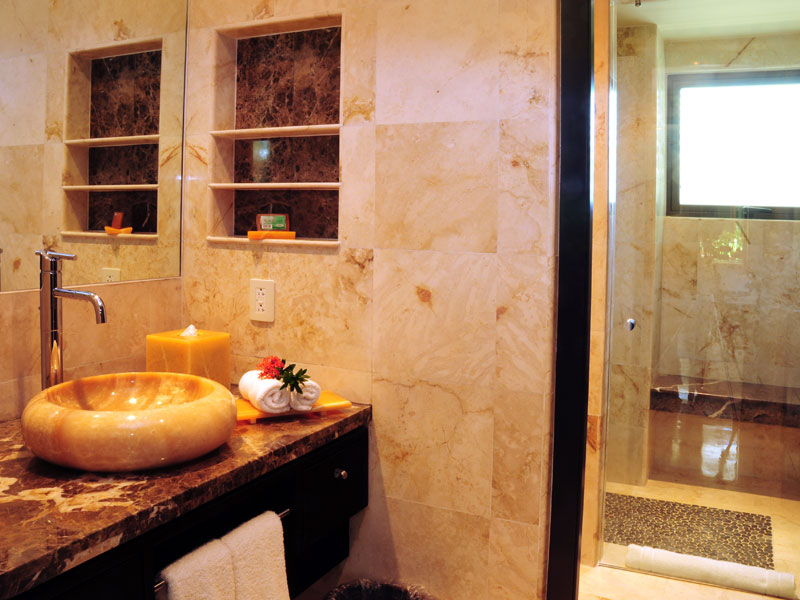 Details
El Taj Oceanfront condo 341 is the largest 1 bedroom unit closest to the beach with picturesque windows overlooking the Caribbean sea. Featuring spectacular views of the turquoise blue waters and white sandy beaches from the living room. There are two terraces including a 75 sq. foot terrace with ocean views in the bedroom and one as you enter the unit facing the ocean. Marble floors throughout the unit including the terraces provide unmatched elegance.
Sit outside on either private balconies and listen to the crashing waves of the Caribbean Sea and feel the soft Gulf breezes. Tap into the wireless Internet while you sit outside with a cup of coffee or glass of wine.
The large master bedroom includes a king-sized bed, flat screen television, closets, and safe. The living room has curved windows facing the beach plus two large sliding glass doors leading out to the private terrace. The living room terrace faces the ocean as well as the sanctuary filled with tropical plants and a lily pond with Koi fish. Nearby is the amazing aqua Jacuzzi lounge spa which is conveniently located just a few steps away overlooking the pool on the lower level There is a 9 foot long built in couch, large flat screen television, DVD Player, and stereo system in the living room.
The living room is an open floor plan with a contemporary style kitchen with high end appliances. The kitchen has everything you need including a full sized stainless steel refrigerator, stove, microwave, toaster oven, coffee maker, cookware, eating utensils, granite countertops, and more.
The bathroom has marble walls and an oversized shower with even a marble bench so you can relax and unwind in the shower.
Leave your unit and walk down a few steps, past the pool and lounge area, and you're on the beach. The beach in front of El Taj is white powdery sand and you can walk for miles in either direction. The exclusive Beach Club is next to the pool and there are palm trees that provide plenty of shade if you want to take a break from the sun. Relax on lounge chairs next to the infinity edge pool, which appears to blend right into the ocean. An arrangement exists with El Taj Beachside across the street, so you have a choice of two different pools and two different type of Jacuzzis.
At night, stroll down the pedestrian-only Fifth Avenue (La Quinta) filled with multicultural restaurants, trendy cafes and coffee shops, nightspots, boutiques. Sit outside and people watch. It's similar to being in Europe. The condo is equipped with double laminated glass on all of the windows and doors, which has an added benefit of keeping out any unwanted noise. Just 6 blocks from the condo is the Cozumel Ferry Pier, which takes you to Cozumel.
Condo Features
$282 Per Month HOA
Air Conditioning
Fully Furnished
52% Average Occupancy
Front and Rear Balcony
Kitchen
Gym
Ceiling Fans
Heated Pool
Aqua Spa
---